Homemade Pizza Crust Topped With Ham And Pineapple Recipe
It is easy to make your own pizza crust. Here is an all time favorite Hawaiian ham pineapple and mozzarella cheese topped pizz
Special Offer
Get the Fat Burning Kitchen Book - FREE
Your 24 Hour Diet Transformation to Make Your Body a Fat-Burning Machine! Get your FREE copy here.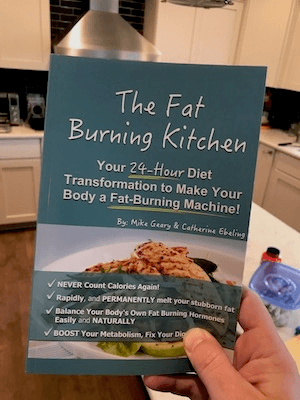 Ingredients
Pizza crust
1 (25 ounce) package active dry yeast
1 teaspoon granulated sugar
1 cup water ( 110 degrees F)
2 1/2 cups all purpose flour
2 Tablespoons olive oil
1 teaspoon salt
Toppings
1 small can of pizza sauce
6 slices of deli ham, cut into pieces
1 can pineapple pieces, drained
2 cups shredded mozzarella cheese
Directions
Preheat oven to 450 degrees F.
Prepare a pizza pan by greasing it with butter and dusting with a little cornmeal.
In a medium bowl, dissolve yeast and sugar in warm water. Let stand until creamy, about 10 minutes.
Stir in flour, salt and oil. Mix until smooth. Let rest for 5 minutes.
Turn dough out onto a lightly floured surface and pat or roll into a round.
Transfer crust to the prepared pizza pan.
Spread with pizza sauce and desired toppings and bake in preheated oven for 15 to 20 minutes, or until golden brown.
Remove from the oven and serve.