Hot Beef Chili Recipe
This chili recipe is great for a night with lots of family and friends so the cook can be out socializing too.
Special Offer
Get the Fat Burning Kitchen Book - FREE
Your 24 Hour Diet Transformation to Make Your Body a Fat-Burning Machine! Get your FREE copy here.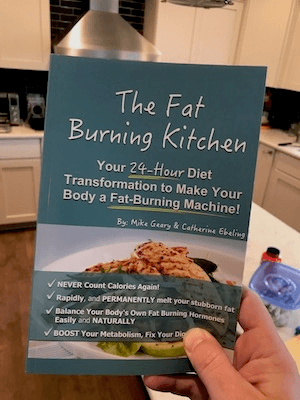 Ingredients
2 lbs lean ground beef
1 (29 ounce) can tomato sauce
1 (29 ounce) can kidney beans (with liquid)
1 (29 ounce) can pinto beans (with liquid)
1 cup diced onion (, 1 medium onion)
1/2 cup diced green chili pepper (, 2 chilies)
1/4 cup diced celery (, 1 stalk)
3 medium tomatoes, chopped
2 -3 teaspoons cumin powder
3 tablespoons chili powder
1 1/2 teaspoons black pepper
2 teaspoons salt
2 cups water
*Optional for extra hot - 1 small red chopped chili pepper
*Optional for extra hot - Spicy green beans chopped in large pieces
Directions
1. Brown the ground beef in a skillet over medium heat.
2. Drain off the fat.
3. In a large pot, combine the beef plus all the remaining ingredients, and bring to a simmer over low heat.
4. Cook, stirring every 15 minutes, for 2 to 3 hours.
* Note: you can cut down on the hot ingredients if you prefer a chili with less kick.