Irresistible Spinach Artichoke Dip Recipe
A recipe for Spinach Artichoke Dip that always disappears very quickly.
Special Offer
Get the Fat Burning Kitchen Book - FREE
Your 24 Hour Diet Transformation to Make Your Body a Fat-Burning Machine! Get your FREE copy here.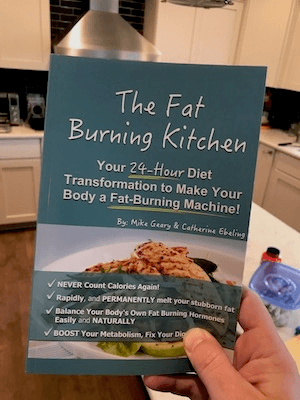 Ingredients
1/4 cup butter
1/4 cup green onion, chopped
1 (10 ounce) package frozen chopped spinach, thawed and pressed dry
1 (14 ounce) can artichoke hearts, drained and chopped
1 teaspoon garlic, minced
8 ounces cream cheese, softened
1 cup sour cream
1/2 cup mayonnaise
1 cup grated Parmesan cheese
1 cup Monterey jack cheese
Dash of Tabasco sauce
Salt and pepper to taste
Directions
Sauté green onion in butter; combine all other ingredients and pour into a 2-quart casserole dish.
Bake at 350 degrees F for approximately 20 minutes or until bubbly.
Delicious as a dip or spread spoonfuls onto toasted french bread.