Its A Girl Cookies! Recipe
A fun baby shower recipe that your guests will love.
Special Offer
Get the Fat Burning Kitchen Book - FREE
Your 24 Hour Diet Transformation to Make Your Body a Fat-Burning Machine! Get your FREE copy here.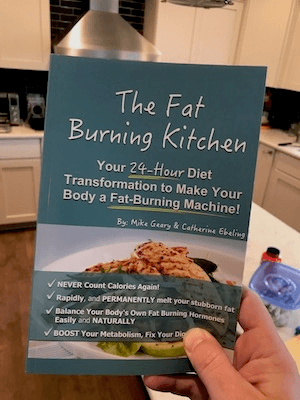 Ingredients
baby onesie shaped cookie cutters
2 cups all-purpose flour
½ teaspoon salt
½ teaspoon baking powder
1 stick plus 2 tablespoons (10 tablespoons) unsalted butter, at room temperature
1 cup sugar
1 large egg
1 large egg yolk
1 teaspoon pure vanilla extract
Dairy free / Dye Free Pink Frosting:
1/2 cup coconut oil
2 1/2 cups powdered sugar
1 tablespoon vanilla
1/4 cup coconut milk
2 tablespoons cherry preserves
Directions
Whisk the flour, salt and baking powder together.
Beat the butter at medium speed for a minute or so, until smooth.
Beat in the sugar and continue to beat for about 2 minutes, until the mixture is light and pale.
Add the egg and yolk and beat for another minute or two; beat in the vanilla.
When fully mixed, the dough will be soft, creamy and easy to manipulate.
Turn the dough out onto a counter and divide it in half.
Chill your dough in plastic wrap for 2 hours.
Roll out your dough to 1/4 inch thickness.
Use cookie cutters to make shapes.
Use a spatula to lift cookies onto a pan.
Any remaining dough can be squished into a ball and rolled out again for more cookies.
Bake in oven 350F for about 10 minutes.
Frosting:
Cream coconut oil until light.
Add vanilla and sugar.
Mix well.
Add coconut milk and preserves.
Beat on high until creamy.