Macaroni And Cheese Recipe
This macaroni and cheese recipe is creamy and delicious, the whole family will love this easy dinner!
Special Offer
Get the Fat Burning Kitchen Book - FREE
Your 24 Hour Diet Transformation to Make Your Body a Fat-Burning Machine! Get your FREE copy here.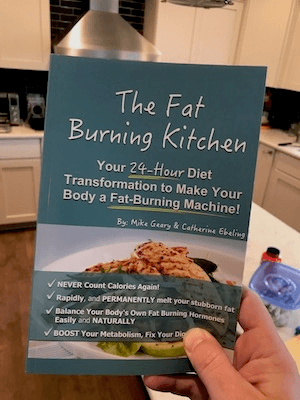 Ingredients
500 grams macaroni noodles
4 Tablespoons butter
2 Tablespoons flour
2 cups milk
1 1/2 cups sharp cheddar cheese, grated
1 1/2 cups mozzarella cheese, grated
1/2 cup parmesan cheese
1/2 cup breadcrumbs
Directions
Preheat oven to 400F.
Cook macaroni according to package instructions.
In large saucepan, melt butter and then add flour, stirring quickly for 1 minute to create roux.
Add milk and cooked, drained macaroni.
Add cheddar and mozzarella and mix well.
Pour macaroni mixture into oven-proof casserole dish.
Sprinkle with parmesan cheese and breadcrumb and bake for 15-20 minutes.