Mango Arugula Salad Recipe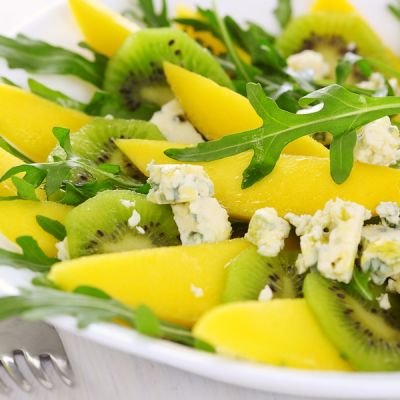 This mango arugua salad recipe is colorful,and bursting with nutrious flavors.
Special Offer
Get the Fat Burning Kitchen Book - FREE
Your 24 Hour Diet Transformation to Make Your Body a Fat-Burning Machine! Get your FREE copy here.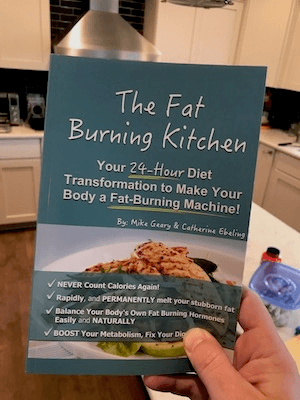 Ingredients
Dressing
1/2 cup olive Oil
1/4 cup lemon juice
1 tsp balsamic vinegar
1 heaping tbsp honey
1 teaspoon freshly chopped oregano
1 teasoon salt and pepper each
Salad
6 cups arugula leaves
1-2 mangos, peeled and cut into long slices (if small use 2)
2 kiwis, peeled and sliced
1 Tablespoon lime juice
1/2 cup crumbled blue cheese (more or less to taste)
Serves 2
Directions
Salad Dressing
Put all the ingredients into a blender and mix.
Salad
Make on two plates.
Divide the arugula onto the bottom of the bowls.
Peel and cut the mango into long slices, and arrange on the arugula.
Peel and cut the kiwi into rounds, and arrange with the mango.
Sprinkle on the crumbled blue cheese.