Mocha Frosting Recipe
This mocha frosting recipe is a perfect compliment to a chocolate cupcake.
Special Offer
Get the Fat Burning Kitchen Book - FREE
Your 24 Hour Diet Transformation to Make Your Body a Fat-Burning Machine! Get your FREE copy here.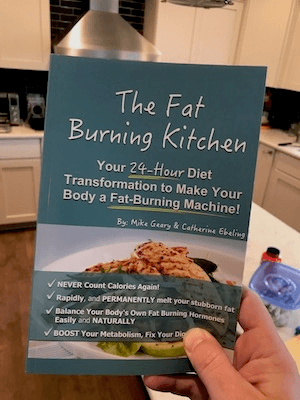 Ingredients
1 1/2 cups butter, at room temperature
3 cups confectioners' sugar
4 Tablespoons cocoa powder
2 teaspoons pure vanilla extract
2 Tablespoons instant coffee, dissolved in 1 Tablespoon water
(Frosts about 16 cupcakes)
Directions
Using an electric mixer, beat the butter until creamy.
Add the confectioners sugar and beat in.
Beat in the cocoa powder, vanilla & dissoved coffee.
Continue to beat the frosting for about 2 minutes until creamy smooth.
This recipe make a frosting that has a good spreading consistancy.
If you want the frosting stiffer, refrigerate for 10-15 minutes.