Moist Banana Chocolate Chip Muffins Recipe
A flavorful, moist, soft banana chocolate chip muffin recipe.
Special Offer
Get the Fat Burning Kitchen Book - FREE
Your 24 Hour Diet Transformation to Make Your Body a Fat-Burning Machine! Get your FREE copy here.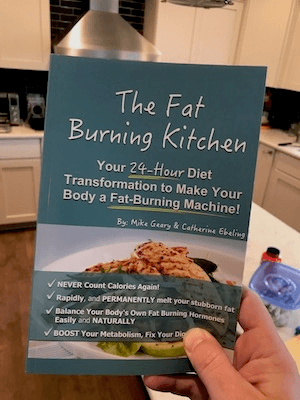 Ingredients
2 cups all-purpose flour
1/2 teaspoon salt
1 1/2 teaspoons baking powder
1/2 teaspoon baking soda
2 large eggs
1 cup ripe mashed banana (about 4 bananas)
1/4 cup vegetable oil
1/3 cup granulated sugar
1/3 cup brown sugar
2/3 cup sour cream
2 tablespoons milk
1 teaspoon vanilla extract
1 cup mini semi-sweet chocolate chips
Directions
Preheat oven to 425 degrees F.
Line 12-14 muffin cups with paper liners or grease them well.
In a medium bowl, mix the flour, salt, baking powder and baking soda together.
In another bowl, whisk the eggs and stir in the remaining ingredients one by one, including the chocolate chips
Fill muffin cups about 2/3 full. They will rise to fill the rest of the muffin cup
Bake for 8 minutes, then reduce the temperature to 350 and continue baking for another 6-10 minutes or until a toothpick inserted in the middle comes out clean.
Let the muffins sit in the pans for a few minutes before removing them to wire racks to cool.