One Bowl Guilt Free Chocolate Cake Recipe
A delicous and easy recipe.
Special Offer
Get the Fat Burning Kitchen Book - FREE
Your 24 Hour Diet Transformation to Make Your Body a Fat-Burning Machine! Get your FREE copy here.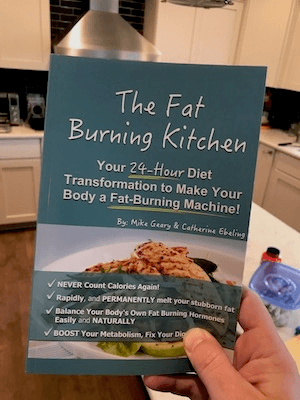 Ingredients
1 1/2 cups gluten-free flour
1/2 cup cocoa
1 cup sugar
1/2 teaspoon salt
2 teaspoons baking soda
3/4 teaspoonguar gum or 3/4 teaspoon xanthan gum
5 tablespoons cooking oil
1 tablespoon vinegar
1 teaspoon pure vanilla extract
1 egg
1 cup water
Directions
Mix all dry ingredients in a bowl.
Add all liquid ingredients and mix well.
Bake in greased and floured 9" square pan (or lined with waxed paper), at 350 F, for 30 - 35, or until toothpick inserted comes out clean.