Orange Cinnamon Biscuits Recipe
Youll love this Orange Citrus twist to a cinnamom biscuit
Special Offer
Get the Fat Burning Kitchen Book - FREE
Your 24 Hour Diet Transformation to Make Your Body a Fat-Burning Machine! Get your FREE copy here.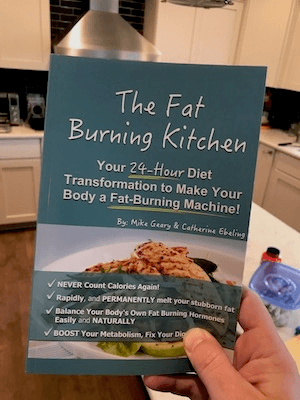 Ingredients
The Orange Cinnamon Biscuits
2 cups flour
1 tablespoon baking powder
1 teaspoon salt
1/4 cup shortening
3/4 cup milk
2 -3 teaspoons orange zest, divided
1/4 cup butter, melted (or very soft)
1/2 cup sugar
1 teaspoon cinnamon
The Glaze
1 cup powdered sugar
1 -2 tablespoon milk or 1 -2 tablespoon orange juice
1 teaspoon orange zest
Directions
Combine flour, baking powder and salt; cut in shortening.
Add 1-2 teaspoons orange zest to milk, stir.
Stir milk mixture into flour mixture with fork just until dough leaves sides of bowl, dough might be slightly sticky.
Roll dough out, on lightly floured surface, into a 1/4 inch thick rectangle.
Brush top with soft butter.
Combine 1 teaspoons orange zest and sugar, stir to distribute the zest, mix in cinnamon; sprinkle evenly over dough.
Roll up, starting on long side.
Cut into 1/2 inch thick rounds.
Place rounds, with sides just touching, in greased 9" round pan.
Bake at 425°degrees F (220C) for 18-20 minutes or until golden brown.
Remove from oven, cool for about 10 minutes and drizzle with glaze, serve warm.