Orange Jello Salad Recipe
This orange jello salad is a quick, yummy and refreshing recipe.
Special Offer
Get the Fat Burning Kitchen Book - FREE
Your 24 Hour Diet Transformation to Make Your Body a Fat-Burning Machine! Get your FREE copy here.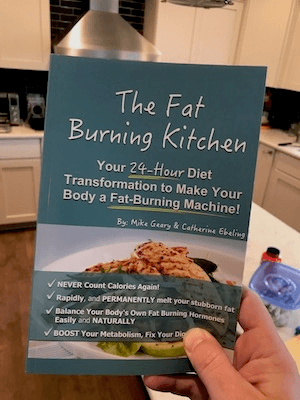 Ingredients
3 Tablespoons (3 envelopes) of unflavored gelatin powder
3/4 cup cold water
3/4 cup boiling water
1/4 cup sugar
1/2 cup pineapple juice
1 cup orange juice
2 cups ginger ale
1 cup mandarin orange slices
(Serves 6)
Directions
Pour the cold water into a medium bowl.
Evenly sprinkle the gelatin over the cold water and allow it to sit for two minutes.
Pour in the boiling water and stir until the gelatin is fully dissolved.
Pour in the sugar and stir until fully dissolved.
Pour in the orange juice, pineapple juice, and ginger ale.
Stir to combine.
Transfer the bowl of jello to the Refrigerator and allow it to until thickened, about 1 to 1 1/2 hours.
Remove the jello from the fridge and fold in the mandarin oranges.
Spoon the jello into a 6 individual 1 cup molds.
Refrigerate the jello until firm, about 3-4 hours.
To unmold, dip the cups of jello into hot water for 15 seconds to loosen jello.
Serve.