Oven Baked Cauliflower Recipe
This oven baked caulifower recipe is a very tasty way to prepare this vegetable and goes wonderfully with an entree.
Special Offer
Get the Fat Burning Kitchen Book - FREE
Your 24 Hour Diet Transformation to Make Your Body a Fat-Burning Machine! Get your FREE copy here.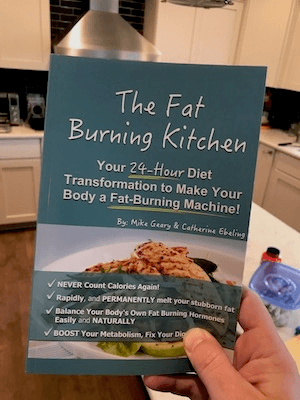 Ingredients
Serves 4
1 cauliflower, washed and cut into medium sized florets
1/2 cup all purpose flour
2 eggs
1/2 teaspoon salt
1/4 teaspoon fresh ground pepper
1 cup dry breadcrumbs
1 clove garlic, finely minced
3 Tablespoons unsalted butter, melted
Directions
Bring a pot of water to boil over high heat and once boiling, reduce to a simmer.
Put cauliflower into a steam basket and put steam basket over the boiling water. Cover.
Set the basket of cauliflower over the simmering water and steam for 3 minutes, until just tender.
Once tender, remove from heat and allow cauliflower to cool slightly, until you can handle the florets.
Meanwhile, in a shallow pie plate, beat together eggs, salt and pepper. Set aside.
In another shallow pie plate, combine the breadcrumbs and minced garlic.
Preheat your oven to 400ºF. Line a baking sheet with parchment paper and grease with olive oil.
Pour the flour into a bag and add florets, in batches if necessary. Shake to well coat the florets
Once coated, remove the florets and shake off excess flour.
Next, dip the cauliflower pieces into egg mixture, then into crumb mixture. Turn them to well coat.
Place the cauliflower on the prepared baking sheet.
Drizzle them with melted butter.
Transfer the baking sheet to the prepared oven and bake for 20 minutes or until golden and crispy. Serve immediately.