Oven Roasted Tomatoes Recipe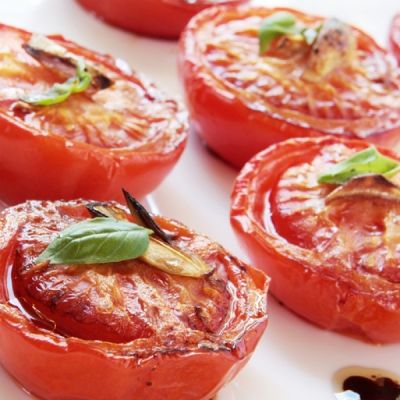 A Tasty recipe for oven roasted tomatoes. Serve with basil and enjoy with a balsamic vinaigrette.
Special Offer
Get the Fat Burning Kitchen Book - FREE
Your 24 Hour Diet Transformation to Make Your Body a Fat-Burning Machine! Get your FREE copy here.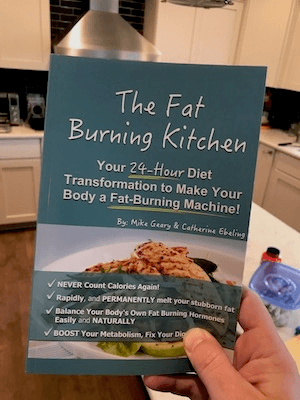 Ingredients
10 large cherry tomatoes, halved lengthwise
4 tsp olive oil
4 cloves garlic, thinly sliced
sea salt
basil leaves to serve
Directions
Preheat the oven to 450 degrees.
Arrange the tomatoes on a sheet pan, cut sides up, in a single layer. Drizzle with olive oil. and arrange sliced garlic. Sprinlke with sea salt.
Roast for 25 to 30 minutes.
serve with basil leaves.