Peanut Butter Banana Smoothie Recipe
This peanut butter banana smoothie recipe makes a delicious snack or light meal.
Special Offer
Get the Fat Burning Kitchen Book - FREE
Your 24 Hour Diet Transformation to Make Your Body a Fat-Burning Machine! Get your FREE copy here.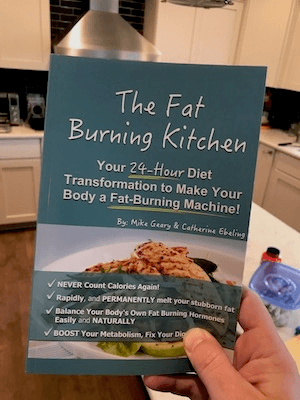 Ingredients
Serves 2
2 frozen banana, cut into chunks
2 teaspoon peanut butter
4 ice cubes
2 teaspoon honey
1 1/2 cups milk
Directions
Puree the frozen banana in a blender, processing for about 30 seconds.
Add the peanut butter, ice cubes, milk and honey and process until smooth.
Pour into a glass to enjoy.
Per serving: 8g Protein, 43g Carbohydrate (3g Fiber), 16g Fat (4g MUFA, 1g PUFA), 327 calories