Peanut Butter Bars Recipe
This very simple recipe takes very little time to prepare and makes a good snack.
Special Offer
Get the Fat Burning Kitchen Book - FREE
Your 24 Hour Diet Transformation to Make Your Body a Fat-Burning Machine! Get your FREE copy here.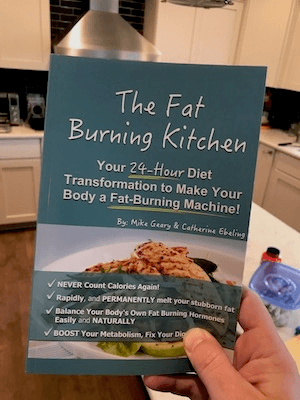 Ingredients
1 cup all purpose flour
1 teaspoon baking powder
1/4 cup vegetable oil
1/2 cup natural creamy peanut butter
1/2 cup sugar
1/4 cup honey
2 eggs
1 teaspoon vanilla extract
Directions
Preheat the oven to 350F.
Set aside an 8″ x 8″ pan that has been covered with aluminum foil or parchment paper, lightly greased.This is for easy removal from the pan.
In a medium bowl, combine the flour and baking powder.|
In a bowl, combine the oil, peanut butter, sugar, honey, eggs and vanilla extract.
Pour the wet ingredients onto the dry ingredients.
Stir until just mixed.
Pour and spread into your pan.
Bake for 15-20 minutes or until it is set , so it doesn't jiggle when shaken.
Allow to cool before cutting.
Slice into squares.