Peanut Butter Cookies Recipe
A peanut butter cookie recipe that is very peanut buttery, not too sweet or dry...a keeper
Special Offer
Get the Fat Burning Kitchen Book - FREE
Your 24 Hour Diet Transformation to Make Your Body a Fat-Burning Machine! Get your FREE copy here.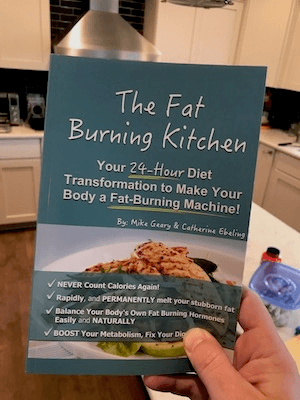 Ingredients
3/4 cup peanut butter (use a natural peanut butter for the nicest version)
1/2 cup butter softened
1/2 cup brown sugar, firmly packed
1/2 cup granulated sugar
1 large egg
1/2 teaspoon vanilla
1 1/2 cups all-purpose flour (gluten free optional)
3/4 teaspoon baking soda
1/4 teaspoon salt
granulated sugar
Directions
In medium mixing bowl beat together peanut butter, butter, brown sugar, 1/2 cup granulated sugar, egg and vanilla until creamy.
Blend in flour, soda and salt.
Cover. Refrigerate at least 1 hour.
Form dough into 24 balls, each about 2-inches in diameter.
Arrange about 2-inches apart on two cookie sheets.
Flatten with fork dipped in granulated sugar to form criss-cross pattern.
Bake in preheated 325°F (160C)degrees convection oven on racks 2 and 4, 10-12 minutes (or bake in preheated 350° (180C) degrees radiant bake oven 10-12 minutes) or until light golden brown.
Cool on wire racks.