Peanut Butter Pudding Pie Recipe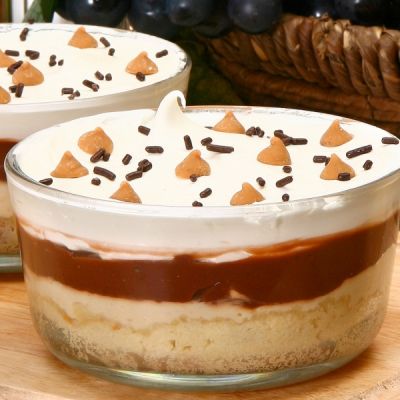 A Delicious recipe for peanut butter pudding pie, A very yummy Dessert
Special Offer
Get the Fat Burning Kitchen Book - FREE
Your 24 Hour Diet Transformation to Make Your Body a Fat-Burning Machine! Get your FREE copy here.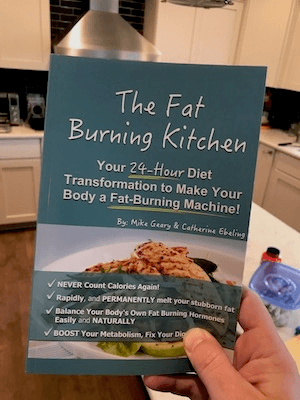 Ingredients
2/3 cupofdry roasted peanuts, chopped
1 cupofall purpose flour
1/2 cupofunsalted cold butter
1 cupcreamypeanut butter
1 (8 oz.) packagecream cheese
1 cupofpowdered sugar
1 cupofheavy cream
1 tablespoonofgranulated sugar
1 small packageinstant pudding, vanilla flavor
1 small packageinstant pudding, chocolate flavor
2 3/4 cup ofmilk
garnish
peanut butter kisses
chocolatesprinkles
Directions
Preheat oven to 350 degrees F
Combine peanuts and flour and cut in butter; press out into a 9 x 13 inch baking pan. Bake for 20 minutes; set aside and cool completely. Put crust in fridge to chill further.
Cream the peanut butter, cream cheese and powdered sugar together. Carefully spread on top of the crust layer. Put in fridge to chill.
Whisk puddings together, add milk and whisk for about 2 minutes or until pudding begins to thicken. Carefully spread pudding on top of the peanut butter & cream cheese layer, taking care not to disturb the peanut butter layer. Put in fridge to chill.
Whip heavy cream on medium low speed until it begins to thicken. Add sugar, increase speed to medium high and whip until soft peaks form. Carefully spread the whipped cream over the pudding layer taking care not to disturb the pudding layer. Sprinkle with toppings.