Pepper Pork Chops Recipe
This recipe for pepper pork chops is easy to whip together and delicious served with rice or potatoes.
Special Offer
Get the Fat Burning Kitchen Book - FREE
Your 24 Hour Diet Transformation to Make Your Body a Fat-Burning Machine! Get your FREE copy here.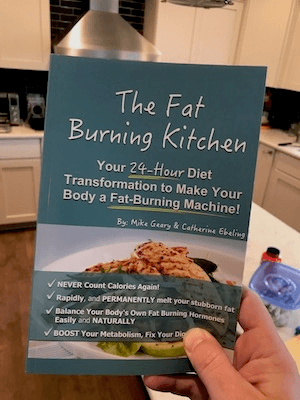 Ingredients
1 teaspoon ground cumin
1 teaspoon salt
1 teaspoon black and red, whole peppercorns
3/4 teaspoon black pepper, coarsely crushed
3/4 teaspoon white pepper, coarsely crushed
4 fresh rosemary sprigs
1 pinch cayenne pepper
2 teaspoons ground coriander
4 cloves garlic, finely chopped
2 Tablespoons olive oil
4 pork chops, about 3/4-inch thick
(Serves 4)
Directions
Heat broiler too 500 degrees F.
Mix all ingredients except chops and whole peppercorns in a small bowl, blending well.
Rub both sides of the chops with the oil and herb mixture, being sure to coat them well.
Cook chops in broiler, turning once. Chops should be crispy on the outside and internal temperature should read 160 degrees F. About 15 minutes.
Garnish with whole peppercorns and a sprig of rosemary and serve.