Pork Chops And Potatoes Recipe
A very yummy recipe for Pork Chops and Potatoes
Special Offer
Get the Fat Burning Kitchen Book - FREE
Your 24 Hour Diet Transformation to Make Your Body a Fat-Burning Machine! Get your FREE copy here.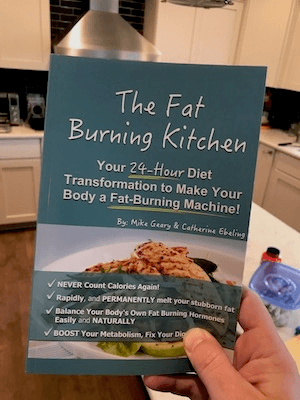 Ingredients
6 (4 ounce) pork loin chops, trimmed
1 (10 3/4 ounce) canCream of Mushroom Soup
1/4 cup chicken broth
1/4 cup Dijon mustard
1/2 teaspoon dried thyme
1 clove garlic, minced, or 1/4 teaspoon garlic powder
1/4 teaspoon black pepper
6 medium potatoes, thinly sliced
1 onion, sliced
1 teaspoon arrowroot powder to thicken the juices
Directions
In skillet, brown pork chops in 2 tablespoons oil, if desired. Drain fat.
In a crock pot, mix soup, chicken broth, mustard, thyme, garlic, and pepper. Add potatoes and onion, stirring to coat.
Place browned pork chops on top of potato mixture.
Cover and cook on LOW for 8 to 10 hours or on HIGH for 4 to 5 hours.
Use a large slotted spoon to remove the potatoes and pork chops into a serving bowl.
Thicken the cooking juices with 1 teaspoon arrowroot poweder by stirring it into the juices and bringing up to a boil, then pour the thickened juice into the serving bowl.
Serves 6.