Potato Bacon Soup Recipe
A warm and hearty recipe for potato bacon soup, Great served with bread sticks.
Special Offer
Get the Fat Burning Kitchen Book - FREE
Your 24 Hour Diet Transformation to Make Your Body a Fat-Burning Machine! Get your FREE copy here.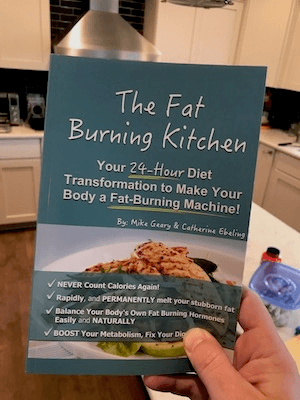 Ingredients
4 large potatoes
1 onion, diced
3 celery starks, diced
3 Tablespoons butter
3 Tablespoons all purpose flour
1 teaspoon sea salt
1 cup chicken broth
Garnish
1/2 cup green onion, cut small
cooked chopped bacon
bread sticks
Directions
Peel potatoes and cut into small spoonful sized pieces, soak in cold water for 5 minutes.
In a large soup put melt butter, add onions and celery and cook 5 minutes on medium-low heat. Stir in salt and flour.
Drain potatoes and add them to the soup pot, stir in chicken broth then add enough water to cover the potatoes.
Bring soup to a boil then lower heat to low and let simmer for 1 hou
Serve garnished with green onions and crispy bacon.