Potato Pancakes Recipe
A great potato recipe that is so delicious and can have so many variations.
Special Offer
Get the Fat Burning Kitchen Book - FREE
Your 24 Hour Diet Transformation to Make Your Body a Fat-Burning Machine! Get your FREE copy here.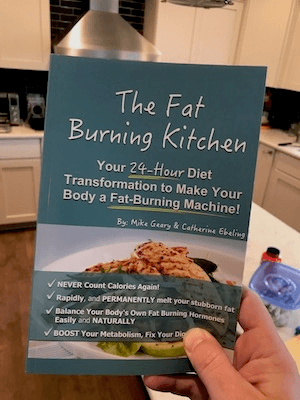 Ingredients
5 medium-size potatoes
1/2 cup matzo meal
1 beaten egg
1 medium onion
Salt and pepper, to taste
Oil (for frying)
Directions
Peel potatoes. Using a box grater, grate potatoes using the small grating side.
After grating all 5 potatoes, you will see "water" in the bowl. Pour out as much of the water as possible.
Grate in the onion, add egg, salt and pepper, and matzo meal. Mix together. As the matzo meal is used to bind the mixture and thicken a bit, you might need to add more.
Heat the oil in a heavy frying pan. Drop by tablespoon into hot oil. Fry until browned, turn, and fry until second side is brown. Drain on paper towel. Serve with applesauce or sour cream.