Quick And Easy Fettuccini Chicken Alfredo Recipe
A delicious yummy fettucine recipe that is so easy to prepare
Special Offer
Get the Fat Burning Kitchen Book - FREE
Your 24 Hour Diet Transformation to Make Your Body a Fat-Burning Machine! Get your FREE copy here.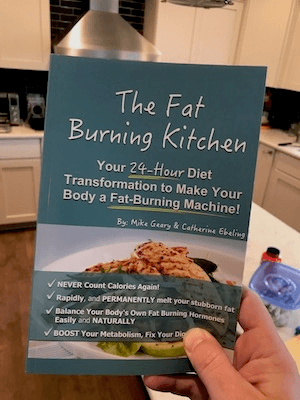 Ingredients
1/2 lb fettuccine, uncooked
1 lb boneless skinless chicken breast, cut into strips
1 1/4 cups chicken broth
4 teaspoons flour
4 ounces cubed cream cheese (1/2 of 8 oz. pkg)
3 tablespoons grated parmesan cheese, divided (2T + 1T)
1/4 teaspoon garlic powder
1/4 teaspoon pepper
Fresh parsley sprigs chopped for garnish
Directions
1 Cook pasta in boiling water.
2 Meanwhile, heat a large skillet on med-hi heat.
3 Add chicken to skillet and cook 5-7 minute (until chicken is cooked through) stirring occasionally.
4 Remove chicken from skillet.
5 Mix broth and flour in same skillet.
6 Stir in cream cheese, 2 T. of parmesan, garlic powder and pepper. Cook for 2 minute until mixture boils and thickens.
7 Stir in chicken.
8 Drain pasta and place in a large bowl.
9 Pour chicken mixture over pasta to coat.
10Sprinkle with remaining 1 T. parmesan and garnish with fresh parsley