Quick And Easy Taco Stir Fry Recipe
Quick and Easy Taco Stir Fry Recipe
Special Offer
Get the Fat Burning Kitchen Book - FREE
Your 24 Hour Diet Transformation to Make Your Body a Fat-Burning Machine! Get your FREE copy here.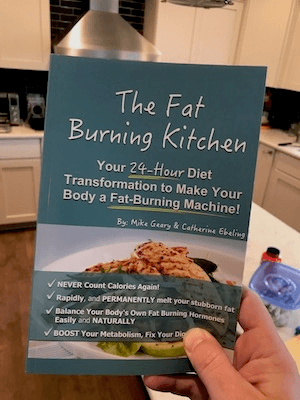 Ingredients
1 pound lean ground beef
1/4 cup chopped onion
1 (14 1/2 ounce) can stewed tomatoes
1 cup frozen corn
1 tablespoon chili powder
1 teaspoon sugar
1/2 teaspoon dried oregano
1/4 teaspoon salt
1/8 teaspoon pepper
1 cup (4 ounces) shredded, Cheddar cheese (reserve 1/2 of the cheese to sprinkle on top)
1 head iceberg lettuce, shredded
1 large chopped up or 12 bite sized tomatoes
1 cup salsa
Tortilla chips
* Optional Sour cream to serve with the taco stir fry
Yield: 6 servings
Directions
In a nonstick skillet, cook beef and onion over medium heat until meat is no longer pink; drain.
Stir in tomatoes, corn, chili powder, sugar, oregano, salt and pepper. Bring to a boil. Reduce heat, cover and simmer for 10 minutes, stirring occasionally. Stir in 1/2 of the shredded cheese.
Place shredded lettuce and 10-20 tortilla chips on each plate; top with taco mixture and 2 tablespoons salsa, and some fresh tomato. Serve with sour cream.