Rainbow Cheesecake Recipe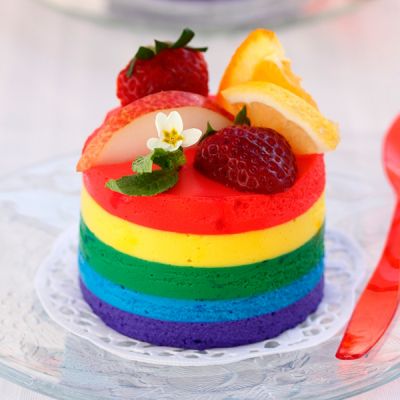 This mini rainbow cheesecake recipe is easy to make and is a very fun dessert for a colorful birthday party or get together.
Special Offer
Get the Fat Burning Kitchen Book - FREE
Your 24 Hour Diet Transformation to Make Your Body a Fat-Burning Machine! Get your FREE copy here.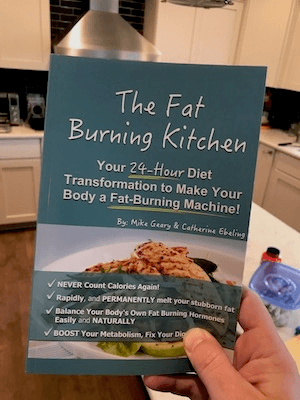 Ingredients
3 cups cream cheese, at room temperature
1 1/4 cups sweetened condensed milk
1/4 cup lemon juice
1 teaspoon vanilla extract
Food colour gels (red, yellow, green, blue and purple)
Makes 4 mini cheesecakes
Directions
Lightly grease 4 mini spring form pans with butter.
Using an electric mixer set at medium-high speed, beat the cream cheese until smooth.
Beat in the condensed milk a little at a time, scraping the sides of the bowl as necessary.
Beat in the lemon juice and vanilla.
Divide batter into 5 different bowls and add colours to make 5 different coloured batter. Place one coloured batter into a piping bag and pipe the bottom layer into prepared spring form pan. Repeat this with each colour, piping on top of each layer of batter.
Place in fridge, and chill for about 3 hours or until cheesecake has set. Release from pan and serve. Garnish with fresh fruit.