Red Velvet Cupcakes Recipe
A delicious recipe for Red Velvet Cupcakes
Special Offer
Get the Fat Burning Kitchen Book - FREE
Your 24 Hour Diet Transformation to Make Your Body a Fat-Burning Machine! Get your FREE copy here.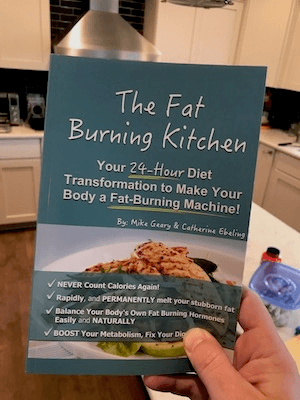 Ingredients
Cupcakes
1/2 cup butter
1 1/2 cups white sugar
2 eggs
1 cup buttermilk
1 fluid ounce red food coloring
1 teaspoon vanilla extract
1 1/2 teaspoons baking soda
1 tablespoon white vinegar
2 cups all-purpose flour
1/3 cup unsweetened cocoa powder
1 teaspoon salt
Vanilla Bean Cream Cheese Frosting
1 16-oz package cream cheese, room temperature
2 sticks butter, unsalted
1 vanilla bean
2 1/2 cups powdered sugar
Red Cake Sprinkles * optional
Chocolate Drizzle * optional
1/4 cup dark chocolate or chocolate chips
1/4 cup cream
Directions
Cupcakes
Preheat oven to 350 degrees F.
Grease two 12 cup muffin pans or line with 20 paper baking cups.
In a large bowl, beat the butter and sugar with an electric mixer until light and fluffy. Mix in the eggs, buttermilk, red food coloring and vanilla. Stir in the baking soda and vinegar. Combine the flour, cocoa powder and salt; stir into the batter just until blended. Spoon the batter into the prepared cups, dividing evenly.
Bake in the preheated oven until the tops spring back when lightly pressed, 20 to 25 minutes. Cool in the pan set over a wire rack. When cool, arrange the cupcakes on a serving platter and frost with desired frosting.
Vanilla Bean Cream Cheese Frosting
Beat cream cheese and butter together using a stand mixer. Scrape seeds from vanilla bean and add. Add 2 1/2 cups powdered sugar and mix until fully combined.
Once cupcakes are cooled, frost and decorate as desired.
Chocolate Drizzle *Optional
Heat milk to a boil, remove from heat and stir in chocolate until smooth. Let cool slightly then put into a small plastic bag. Cut a very small hole in the corner of the bag and squeeze drizzle over the cupcakes.