Refridgerator Peanut Butter Cream Pie Recipe
A creamy no bake peanut butter pie on a graham crust.
Special Offer
Get the Fat Burning Kitchen Book - FREE
Your 24 Hour Diet Transformation to Make Your Body a Fat-Burning Machine! Get your FREE copy here.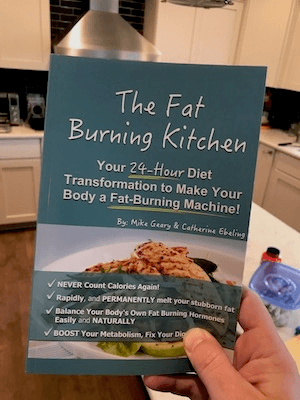 Ingredients
1 graham cracker pie crust
8 ounces Philadelphia Cream Cheese
1/2 cup peanut butter
1 cup powdered sugar
1 teaspoon vanilla
1/2 cup milk
2 cups heavy cream, whipped
chocolate syrup
Directions
With a food processor, mix together the first 5 ingredients and fold in whipping cream.
Scoop and smooth into graham crust then garnish with drizzled chocolate syrup.
Put in refrigerator 1 hour or longer before serving.