Roasted Garlic Bread Recipe
You roast the garlic first in this recipe and the flavor will make you want to devour the entire loaf.
Special Offer
Get the Fat Burning Kitchen Book - FREE
Your 24 Hour Diet Transformation to Make Your Body a Fat-Burning Machine! Get your FREE copy here.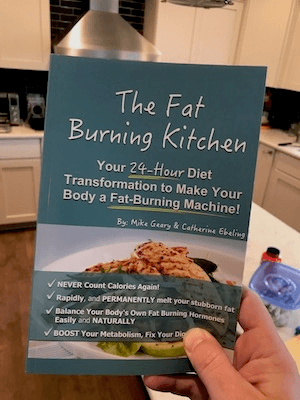 Ingredients
1 baguette
2 cloves garlic
2 Tablespoons freshly chopped parsley
1/2 cup butter
Directions
Preheat oven to 400F.
Wrap garlic cloves with aluminum foil and roast in oven for 15 minutes.
Unwrap garlic cloves and let it cool down first then remove and mash up. Add to the melted butter and stir to mix in. Stir in the chopped parsley.
Cut the baguette diagonally in one inch thick slices.
Spread butter evenly on both sides of the bread.
Wrap the baguette loosely with aluminum foil and place into the preheated oven.
Bake for 10-15 minutes.
Remove and serve while warm.