Sausages In Bacon Recipe
An easy and quick recipe for sausages in bacon. A great breakfast treat or party appetizer.
Special Offer
Get the Fat Burning Kitchen Book - FREE
Your 24 Hour Diet Transformation to Make Your Body a Fat-Burning Machine! Get your FREE copy here.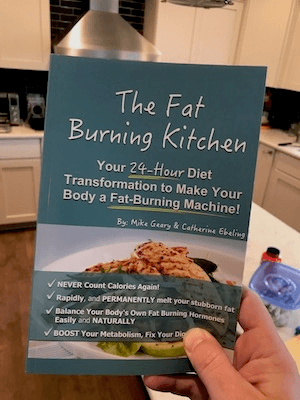 Ingredients
6 links of Italian sausages (sweet or hot)
3 strips of bacon cut in half crosswise
Directions
Preheat oven to 350 degrees F.
Cut each strip of bacon in half and wrap each half around a sausage link.
Lay the sausages in a baking dish, with the ends of the bacon tucked under each end.
Bake for 30 minutes or until bacon is crispy and sausage is cooked through.
Serve hot.