Sauteed Sweet Onion Rings Recipe
Sauteed Onions go perfectly with so many dished. The smell alone stimulates the taste buds!
Special Offer
Get the Fat Burning Kitchen Book - FREE
Your 24 Hour Diet Transformation to Make Your Body a Fat-Burning Machine! Get your FREE copy here.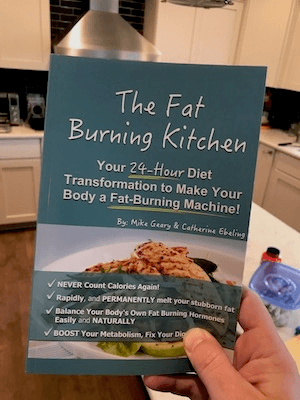 Ingredients
Serves 4
3 Tablespoons olive oil
2 sweet white onions
1 Tablespoon granulated sugar
1 teaspoon salt
1 teaspoon finely ground fresh black pepper
4-6 garlic cloves, finely minced
2 Tablespoons butter
Directions
Have ready a large skillet.
Peel the outer skin off the onions and slice to make rings.
Heat the oil in the skillet over medium head. Add the onions and cook for about 5 minutes on low until softened. Sprinkle on the sugar and continue to cook as the onions lightly brown.
Add the salt pepper and garlic and butter and cook over medium-low heat for 5-8 minutes stirring gently until the flavors have absorbed and the onions are golden.