Seed Bread Recipe
This seed bread recipe is made using a bread machine. It has nice texture and flavor.
Special Offer
Get the Fat Burning Kitchen Book - FREE
Your 24 Hour Diet Transformation to Make Your Body a Fat-Burning Machine! Get your FREE copy here.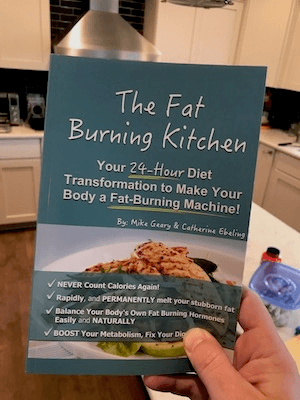 Ingredients
1/4 ounce package active dry yeast
1 1/2 cups warm water
4 Tablespoons honey
1 Tablespoon olive oil
1/2 teaspoon salt
1 1/4 cup ground flax
1 1/2 cups whole wheat flour
1 1/2 cups bread flour
1/2 cup sesame seeds
1/2 cup poppy seeds
1 egg
Directions
Place ingredients in your bread machine as directed by your manufacturer.
Set to dough cycle.
After initial rise, remove and shape dough into a large round loaf.
Leave to rise again for 1/2 hour in baking tray lined with poppy and sesame seeds.
Preheat oven to 350 degrees F.
Brush loaf with egg and sprinkle evenly with sesame and poppy seeds.
Place in oven and bake for 45 minutes.
Cool before serving.