Shrimp Avocado Salad Recipe
This is a fresh starter for any seafood meal (or can be a meal itself!)
Special Offer
Get the Fat Burning Kitchen Book - FREE
Your 24 Hour Diet Transformation to Make Your Body a Fat-Burning Machine! Get your FREE copy here.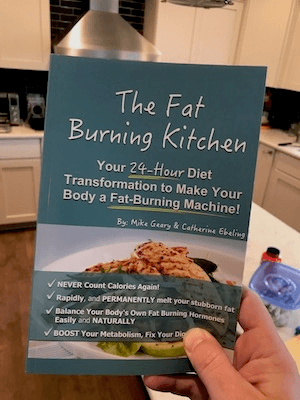 Ingredients
2 cups large shrimp, cooked
2 cups lettuce, washed and torn
1 cup spinach, washed and chopped
2 leaves red cabbage, washed and cut into bite sized pieces
1 ripe avocado
2 Tablespoons of fresh cilantro, chopped
Dressing
4 Tablespoons olive oil
1 Teaspoon vinegar
1/2 teaspoon sugar
2 Tablespoons fresh lemon juice
1/4 teaspoon salt
Directions
In small bowl, mix dressing ingredients together thoroughly.
In large salad bowl, toss salad ingredients together.
Drizzle with dressing and toss again.