Simple Cheesecake Recipe
This simple cheesecake recipe can be dressed up with your own choice of toppings
Special Offer
Get the Fat Burning Kitchen Book - FREE
Your 24 Hour Diet Transformation to Make Your Body a Fat-Burning Machine! Get your FREE copy here.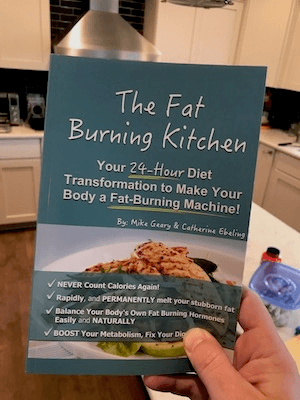 Ingredients
Crust
1 cup graham cracker crumbs
3 Tablespoons granulated sugar
3 Tablespoons butter, melted
Filling
1/2 cup cream Cheese, at room temperature
1 cup granulated sugar
3 Tablespoons all purpose flour
4 large eggs
1 cup sour cream
1 Tablespoon vanilla
Topping
1 cup whipping cream
1/2 cup confectioners' sugar
1 teaspoon vanilla extract
Serves 6 - 8
Directions
Preheat oven to 325 degrees F.
Crust
Combine together graham cracker crumbs, sugar and melted butter. Press into a 9 inch pie pan. Bake for 10 minutes. Let cool.
Preheat oven to 450F
Filling
Beat together cream cheese, sugar and flour until well incorporated. Add eggs one at a time, and beat after each addition. Mix in sour cream and vanilla.
Pour filling into bake crust. Bake for 10 minutes, and reduce heat in oven to 250F. Bake for an additional 60 minutes. Let cool completely.
Topping
Whip together whipping cream, sugar, and vanilla to soft peaks. Spread over cooled cheese cake. Refrigerate until chilled, about 2 hours. Serve.