Southern Chicken And Dumplings Recipe
A warm and hearty recipe for southern chicken and dumplings.
Special Offer
Get the Fat Burning Kitchen Book - FREE
Your 24 Hour Diet Transformation to Make Your Body a Fat-Burning Machine! Get your FREE copy here.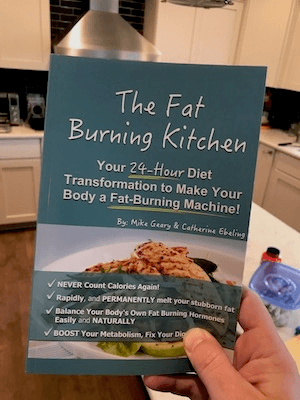 Ingredients
2 chicken breasts, cut to bite sized pieces
1 teaspoon salt
1/2 teaspoon pepper
1 small sized onion, chopped
2 carrots, chopped
2 celery stalks, chopped
1 cup corn
1 1/2 cup green beans
1 cup milk
2 tablespoons flour
Dumplings
2 cups all purpose flour
1 teaspoon baking powder
1 teaspoon salt
1/3 cup vegetable oil
1 egg, beaten
1/2 cup milk
Directions
Preheat oven to 350 degrees F.
Combine chicken, salt and pepper in a large cast iron pan, cover with water. (Add just enough water to cover)
Mix in onions,Cook until chicken is tender.
Add in carrots, celery, beans and corn.
In a small bowl whisk together milk and flour. when no lumps remain pour into pan. Heat to boiling, stir to combine,then turn down to a simmer.
This becomes the creamy sauce.
Dumplings: In a large bowl, mix flour, salt, baking powder and oil with a fork.
Add egg and 1/2 cup milk; mix to form dough.
Drop dumplings into simmering pan.
Place in oven and simmer until dumplings are done and vegetables are tender, 15-20 minutes.