Spicy Guacamole Recipe
Make your own spicy guacamole when you have your next taco and dip craving.
Special Offer
Get the Fat Burning Kitchen Book - FREE
Your 24 Hour Diet Transformation to Make Your Body a Fat-Burning Machine! Get your FREE copy here.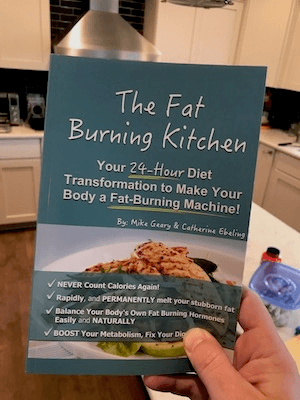 Ingredients
2 avocados
1 lime, juice of
1/4 medium onion, chopped fine
1 small red pepper, chopped small to garnish
1/4 teaspoon pepper ( or to taste)
1/2 teaspoon salt ( or to taste)
2 garlic cloves, minced
1/8 teaspoon ground cumin
1/8 teaspoon cayenne pepper ( or to taste)
Directions
Halve the avocados and remove fruit by running spoon next to skin. Discard the seed.
Place the avocado into a small mixing bowl and mash with fork.
Immediately mix in lime juice, incorporating well.
Mix in remaining ingredients and serve right away.