Strawberry Slushies Recipe
A Refreshing strawberry slushie recipe.
Special Offer
Get the Fat Burning Kitchen Book - FREE
Your 24 Hour Diet Transformation to Make Your Body a Fat-Burning Machine! Get your FREE copy here.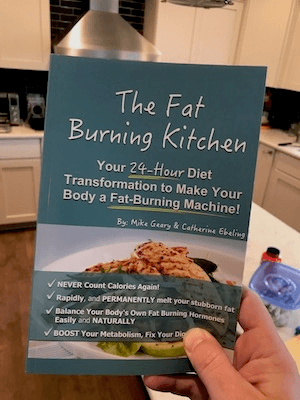 Ingredients
1/2 cup strawberries
4 cups of ice
2 teaspoons granulated sugar
Garnish
2 Tablespoons granulated sugar
1 slice lemon
1 strawberry, thinly sliced
2 sprigs of mint
Directions
Place 2 Tablespoons sugar into a shallow bowl, run lemon wedge around rim of glasses then dip into sugar to coat.
Place strawberries, ice and remaining 2 teasspoons of sugar into a blender.
Mix on high until the ice is crushed.
Pour into glasses and garnish with fresh sliced strawberries and mint.