Strawberry Upsidedown Cake Recipe
A nice alternative to a traditional strawberry shortcake
Special Offer
Get the Fat Burning Kitchen Book - FREE
Your 24 Hour Diet Transformation to Make Your Body a Fat-Burning Machine! Get your FREE copy here.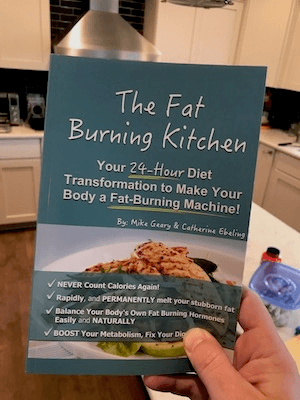 Ingredients
2 cups strawberries, fresh or frozen (cut the strawberries in halves)
3/4 cup sugar
2 tablespoons dry tapioca
1 tablespoon butter
Topping
1 cup flour
1 1/4 teaspoons baking powder
1/2 teaspoon salt
2/3 cup sugar
1/4 cup soft butter
1 egg, beaten
1/2 teaspoon vanilla
1/2 cup milk
Directions
In a 9" cake pan mix together the first three ingredients and dot with 1 tablespoon butter, then set aside.
For the topping, sift together dry ingredients.
Cream butter and sugar; add egg and vanilla and beat well.
Add dry ingredients alternately with milk, beginning and ending with dry ingredients.
Spoon batter over fruit mixture.
Bake at 350 deg F for 30-35 minutes or until golden brown.
Serve warm, and you can top with whipped cream, ice cream or cream.