Stuffed Baked Sweet Potatoes Recipe
Stuff these sweet potatoes with bacon bits
Special Offer
Get the Fat Burning Kitchen Book - FREE
Your 24 Hour Diet Transformation to Make Your Body a Fat-Burning Machine! Get your FREE copy here.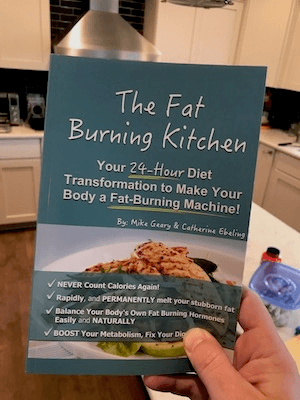 Ingredients
4 medium sweet potatoes
1/4 cupmilk or 1/4 cup half-and-half
1/4 cupbutter
2 tablespoons brown sugar, packed
8 slices of bacon cut into small pieces, cooked and fat drained off
1 cup cheddar cheese grated
parsel for garnish cut into bits
Directions
Preheat oven to 400 degrees F (200C)
Pierce sweet potatoes with fork and place on baking sheet.
Bake 50 minutes or until tender.
Reduce oven temperature to 350 degrees F (180C)
Cut lengthwise slice off top of each potato.
Scoop out centers, leaving 1/8 inch thick shell.
In medium bowl, mash potato pulp.
Add milk, butter and brown sugar; beat til fluffy.
Stir in the cooked bacon bits.
Spoon mixture back into shells.
Place shells in large shallow baking pan. Coat each potato with the cheese.
Bake at 350 degrees F (180C) for 10 minutes or until heated through.
Garnish with fresh chopped parsley