Stuffed Chicken With Feta And Spinach Recipe
Delicious Stuffed Chicken with Feta and Spinach Recipe
Special Offer
Get the Fat Burning Kitchen Book - FREE
Your 24 Hour Diet Transformation to Make Your Body a Fat-Burning Machine! Get your FREE copy here.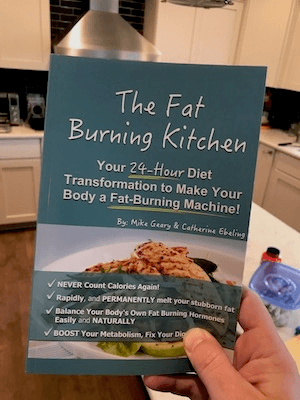 Ingredients
2 Chicken breasts
Spinach 30 leaves
Feta cheese (crumbled) 4-5 cubes
Cheddar cheese (grated) 1 slice of cheese block
Egg 1
Salt and pepper to taste
Bread crumbs 1 cup or as needed
Directions
For the chicken
• Cut the chicken breasts thinly so as to get 4 pieces from 2 chicken breasts.
• Hammer each piece flat, making sure each has equal thickness.
• Marinate the chicken with salt and pepper. You can also marinate it in garlic and soya sauce.
• Allow the chicken to sit for about an hour.
For the stuffing
• Saute the spinach leaves in butter and pepper until they are cooked.
• Crumble the feta cheese cubes.
• Grate the slab of cheddar cheese.
For the coating
• Coarsely grind together 1 piece of stale bread and a cup of corn flakes together, seasoning it with salt and pepper.
• Light beat 1 egg to dip the chicken in.
For the dish:
• Take 1 strip of chicken breast at one time and on one corner of the strip, place some spinach, feta cheese and cheddar cheese and roll the strip to the end.
• Dip each roll in egg and coat it with bread crumbs.
• Deep fry the chicken rolls at low heat until the coating becomes golden-brown.
• Once out of the pan, allow the chicken to rest for 2 minutes before slicing it into to 1 inch thickness.