Supreme Taco Salad Recipe
A crunchy and delicious taco salad recipe.
Special Offer
Get the Fat Burning Kitchen Book - FREE
Your 24 Hour Diet Transformation to Make Your Body a Fat-Burning Machine! Get your FREE copy here.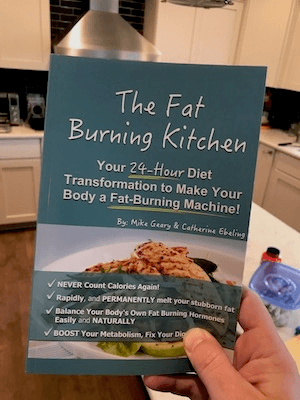 Ingredients
8 ounces sour cream (optional)
1 (16 ounce) jars salsa
1 (2 1/2 ounce) cans black olives, sliced (optional)
8 ounces cheddar cheese, shredded
1 onion, diced (optional)
1 tomato, chopped (optional)
1 bunch lettuce, shredded
1/4 cup water
1 (1 1/4 ounce) packages old el paso taco seasoning mix
1 lb hamburger
1 (13 1/2 ounce) bags tortilla chips (plain, nacho or lime) or 1 (13 1/2 ounce) bags corn chips
Directions
Brown hamburger over the stove and drain any fat away.
Add taco mix and water, mix.
Heat thoroughly, about 2 minutes in the microwave, stirring once.
Layer ingredients on each plate using the following order:
Chips (crunched up), meat, cheese, lettuce, tomato, onion, black olives, taco sauce and sour cream.
Use whatever taco toppings you enjoy.
Mix and eat.