Tasty Cinnamon Rolls Recipe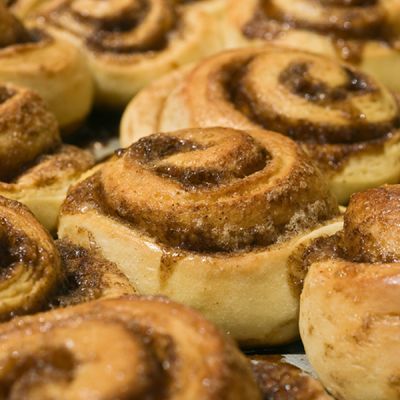 A tasty cinnamon roll recipe
Special Offer
Get the Fat Burning Kitchen Book - FREE
Your 24 Hour Diet Transformation to Make Your Body a Fat-Burning Machine! Get your FREE copy here.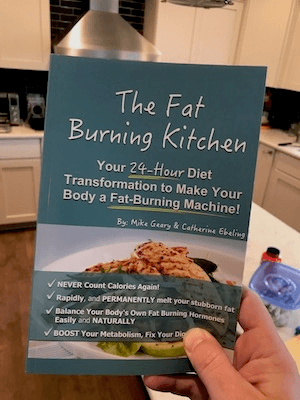 Ingredients
Makes approx. 8 large or 16 small rolls
1 cup brown sugar mixed with 4 teaspoons ground cinnamon (for the filling)
6 tablespoons butter, browned
3 cups all purpose flour, plus more for rolling dough out
2 Tablespoon sugar
2 1/2 teaspoon baking powder
1/2 teaspoon baking soda
1/2 teaspoon salt
1/2 cup Crisco (or other vegetable shortening)
1 cup buttermilk
Directions
Pre-heat oven to 400 degrees
In a medium bowl, combine flour, sugar, salt, and baking soda/powder
Add Crisco and use fingers to mix until well incorporated, the mixture will be sandy
Add buttermilk and stir until just combined
Turn out dough onto a lightly floured surface, kneading until it just come together
Separate the dough in half and using a floured rolling pinroll each dough ball out into a rectangles sized 4"x8"
Divide into 2 and spread browned butter onto each rolled out dough rectangle, leaving a 1/2" strip of dough at the top of the rectangle
Cover each of the the buttered dough rectangles evenly with the brown sugar and cinnamon mixture
Starting with the side nearest you, roll the dough into a tight cylinder, pressing the seam-side down to seal.
Slice each into 8 large or 16 small rolls.
Depending which direction you decided to roll the rectangle (long or short) will determine if you are making larger or smaller cinnamon buns.
Butter your baking pan and place rolls cut-side down into pan
. Bake at 400 degrees for 17-20 minutes, until edges are brown
Remove from oven and let cool.