Tasty Fresh Watermelon Salad Recipe
A deliciolus and fresh salad best served on a hot day.
Special Offer
Get the Fat Burning Kitchen Book - FREE
Your 24 Hour Diet Transformation to Make Your Body a Fat-Burning Machine! Get your FREE copy here.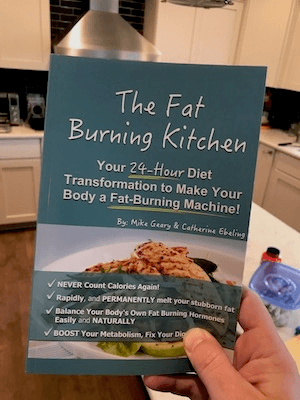 Ingredients
Serves 2
2 cups watermelon, de-seeded & cubed
2 Tablespoons extra virgin olive oil
1 Tablespoon lime juice
1/2 teaspoon sea salt
1/2 cup cubed feta cheese
1 Tablespoon fresh mint leaves, chopped
Directions
Cut rind from the watermelon, then chop the fruit into 1 inch chunks.
Place chunks in a colander to drain as your chop.
In a small bowl, whisk together olive oil, fresh lime juice, and salt to create a dressing.
Place watermelon in a salad bowl.
Pour dressing and chopped mint over the watermelon and toss gently to coat.
Pour the feta into the salad bowl and stir gently to integrate the cheese into the salad.