Tex-mex Pork Chops Recipe
Serve with a side of rice, beans and some cooked onions.
Special Offer
Get the Fat Burning Kitchen Book - FREE
Your 24 Hour Diet Transformation to Make Your Body a Fat-Burning Machine! Get your FREE copy here.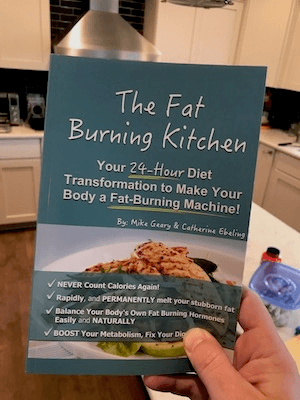 Ingredients
4 pork loin chops with bone ( about 1 1/2 lb/750 g in total)
1 tablespoon vegetable oil
1 teaspoon salt
2 teaspoons chili powder
2 teaspoons ground cumin
1 tablespoon brown sugar
Directions
In a small bowl, mix the brown sugar, cumin, chili powder and salt.
Add the oil and mix well. Rub the pork chops with the mixture.
Preheat the bbq to medium heat. Lightly oil the grill. Put the pork chops on the grill.
Close the cover of the bbq.
Cook 5 to 7 minutes or until cooked.
Serve with rice, veggies and some cooked onions.