The Ultimate Strawberry Shortcake Recipe
Strawberry Shortcake the ultimate ...
Special Offer
Get the Fat Burning Kitchen Book - FREE
Your 24 Hour Diet Transformation to Make Your Body a Fat-Burning Machine! Get your FREE copy here.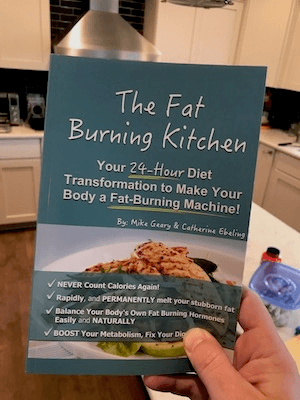 Ingredients
The Cake
3cups all-purpose
1cup sugar
2tablespoons canola oil or 1/4 cup unsweetened applesauce
1cup milk
2teaspoons vanilla
1whole egg
1egg white
The toppings
6cups sliced fresh strawberries
2tablespoons sugar
2tablespoons water
1teaspoon lemon juice
1container 8 oz real whipping cream
Directions
Heat oven to 350°F.
Spray bottom and sides of 13x9-inch pan with cooking spray.
In large bowl, beat cake ingredients with electric mixer on low speed 30 seconds, scraping bowl occasionally.
Pour into pan.
Bake 30 to 35 minutes or until toothpick inserted in center comes out clean.
Cool completely, about 1 hour.
In medium bowl, mix strawberries, 2 tablespoons sugar, the water and lemon juice.
Cover; refrigerate 30 minutes to 1 hour.
To serve, cut cake into squares; place on individual dessert plates.
Top each serving with a layer of whipped cream and strawberries.