Thick Pancakes With Sour Cream Recipe
A Delicious recipe for thick pancakes with sour cream.
Special Offer
Get the Fat Burning Kitchen Book - FREE
Your 24 Hour Diet Transformation to Make Your Body a Fat-Burning Machine! Get your FREE copy here.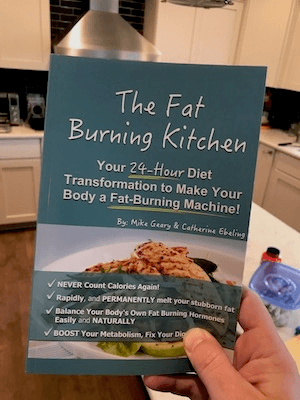 Ingredients
1 cup whole wheat flour
1 cup all purpose flour
2 cups milk
2 eggs
2 heaping tbsp baking powder
1 cup sour cream for serving
Directions
Heat Fry pan to medium-hot.
In a large mixing bowl combine flour, milk and eggs. whip smooth.
Lightly whip in baking powder and let sit 5 minutes.
Using a measuring cup, pour about 1/2 a cup into center of hot frying pan. cook 2-4 minutes then flip and cook another minute or two. repeat with remaining batter.