Toasted Tomato Cheesemelt Recipe
This open face tomato and cheese sandwich is broiled in the oven and has so much flavor.
Special Offer
Get the Fat Burning Kitchen Book - FREE
Your 24 Hour Diet Transformation to Make Your Body a Fat-Burning Machine! Get your FREE copy here.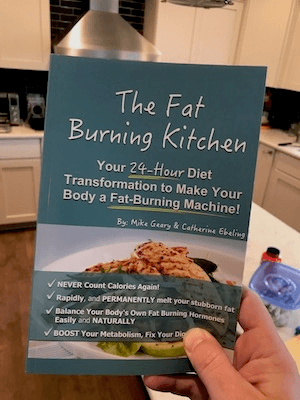 Ingredients
Serving Size - Serves 2
4 slices bread, lightly toasted
2 Tablespoons olive oil
2 Tablespoons balsamic vinegar
4 ripe tomatoes, sliced
3 Tablespoons mayonnaise
1 teaspoon fresh basil, minced
1/4 teaspoon dried oregano
1/4 teaspoon black pepper
6 Tablespoons grated Parmesan cheese, divided
A few slices of red onion
1 green onion, thinly sliced
Directions
Preheat your oven to broil.
Lightly toast the 4 slices of bread.
In a small bowl, combine the olive oil and vinegar. Add the tomato slices, allowing them to marinate in the mixture. Stir occasionally.
In a separate small bowl, mix together mayonnaise, basil, oregano, black pepper and 6 teaspoons parmesan cheese.
Generously spread the cheese mixture on each of slice of toasted bread, dividing it evenly between the 4 slices. Top with the marinated tomato slices, allowing the excess marinade to dip of before putting the tomatoes on the bread. Add a few slices of red onion.
Place the bread on a foil lined baking sheet and broil until the cheese is bubbly and melted, approximately 5 minutes.
Remove from oven, and sprinkle with green onion.
Serve immediately.