Yellow Cake Recipe
This yellow cake recipe uses a lot of eggs and is a more dense cake.
Special Offer
Get the Fat Burning Kitchen Book - FREE
Your 24 Hour Diet Transformation to Make Your Body a Fat-Burning Machine! Get your FREE copy here.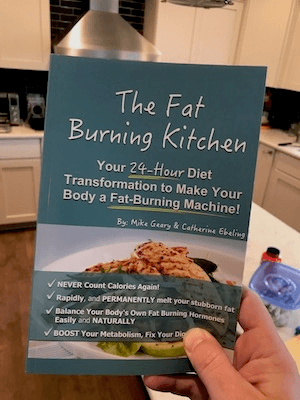 Ingredients
Cake
6 ounces vanilla yogurt
4 Tablespoons vegetable oil (grapeseed)
1 cup butter (2 sticks)at room temperature
8 egg yolks
2 cups granulated sugar
2 1/2 cups cake flour, sifted
3 teaspoons baking powder
1/4 teaspoon salt
3/4 cup milk
1 teaspoon pure vanilla extract
*Optional: yellow food coloring
White Icing
1 cup (2 sticks) butter, at room temperature
1 teaspoon clear vanilla extract
4 cups sifted confectioners' sugar
2 Tablespoons milk
Makes
About 2 1/4 cups of icing
Garnish Optional * Lemon Curd to pipe on
Directions
Preheat oven to 350 degrees F.
Line (2)9 inch square cake pans with parchment paper and grease the paper.
Use a large mixing bow and electric mixer.
Beat the butter until creamy, add in the sugar and continue mixing until combined.
Beat in 2 tablespoons of oil.
Separate the egg yolks from the egg whites one at a time and beat the egg yolks into the butter mixture, one at a time. Beat the yolk in fully before moving on to the next one.
When all 8 egg yolks are in the mix, beat another 2 minutes.
In another bowl, use a wooden spoon to stir together the cake flour, baking powder and salt.
Mix the flour mixture into the butter mixture in small amounts, using the electric mixer.
In another bowl, whisk together the yogurt, remaining 2 tablespoons oil, milk and vanilla.
Add the flour mixture and the milk mixture to the butter mixture in increments, alternating between the dry and wet.
It is not necessary to use food coloring, but if you decide to, now is the time to beat it in.
Beat until the cake mixture is well combined.
Divide the batter into the two prepared pans.
Place into the preheated oven and bake for 18 to 20 minutes or until a toothpick inserted in the middle comes out clean.
Remove the pans to cooling racks and let sit for 5 minutes.
Remove the cakes from the pans onto the cooling racks, remove the parchment paper. Let the cakes cool completely before icing.
White Icing
Using an electric mixer, and a large mixing bowl, beat the butter until creamy.
Beat in the vanilla.
Using medium speed, beat in the confectioners' sugar a little at a time.
Add the milk one tablespoon at a time and beat until a nice fluffy consistency.
If the icing is too thick, add a little more milk.
Place the frosting into a piping bag or spread on to frost.
Garnish by sprinkling on a few cake crumbs and drizzle on lemon curd.
TIP: If you want to make stiffer icing, use 1/2 cup butter and 1/2 cup shortening. The flavor will not be as nice as with all butter, but the frosting will be stiffer.
Assembly
Place one layer of cake onto your cake plate,
Spread frosting onto the layer.
Place top layer of cake and either pipe on the frosting or spread on with a spatula.
Garnish if desired with optional lemon curd,piped on and sprinkle a few cake crumbs.