Baked Fish Recipe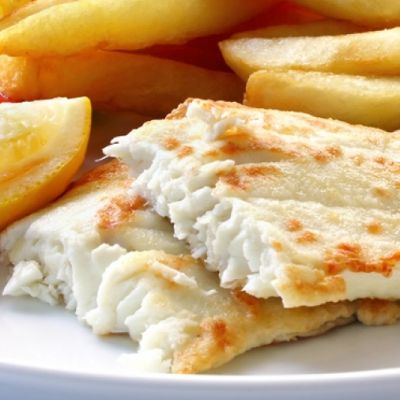 This baked fish recipe has simple everyday ingredients from your cupboard and is so quick to cook.
Ingredients
1 lb white fish filets
1/4 cup parmesan cheese, grated
1 egg, beaten
1 teaspoon lemon pepper
1 teaspoon paprika
1 teaspoon lemon, rind of, grated
Directions
Preheat oven to 450F.
Cut fish into serving-size pieces.
In a shallow bowl beat the egg.
Using the remaining ingredients combine in second shallow bowl.
In the egg, dip the fish and then into crumb mixture, coating completely.
On a foil-lined baking sheet lay the fish tucking tail under if needed.
Bake in oven for 6-8 minutes ( at 450F) or until fish flakes easily with fork.