Banana Cream Pops Recipe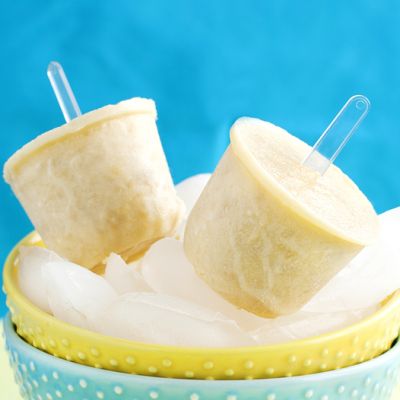 Here is a dessert that you can eat morning, noon and night with no guilt what-so-ever! There are only good healthy ingredients in this treat.
Ingredients
Makes 6-4oz.pops
4 very ripe bananas
1 cup plain whole milk yogurt
1 teaspoon cinnamon
1 teaspoon vanilla extract
1/4 cup honey
1/4 cup natural organic cane sugar
Directions
Place all the ingredients into blender.
Pulse until well combined then pour into your popsicle molds.
Small plastic cups will also work for this.
Place plastic wrap over each cup and poke your stick into the middle. The plastic wrap will hold the stick in place.
Place into the freezer overnight (or for at least 6 hours)
These will be fine up to 6 months frozen in a sealed bag.