Bbq Chicken Wings Recipe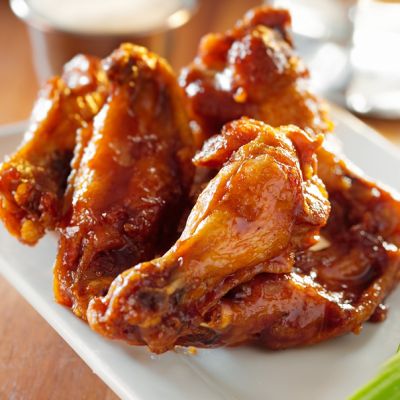 These BBQ chicken wings are just as tasty as they look.
Ingredients
12 chicken wings, cut at the joint
1/4 cup tomato sauce
1/3 cup of your favorite barbecue sauce
1/4 cup brown sugar
2 teaspoons Worcestershire sauce
2 teaspoons smoked paprika
1 teaspoon salt
1/2 teaspoon black pepper
Directions
In a medium mixing bowl, whisk together the tomato sauce, barbecue sauce, sugar, paprika and salt and pepper.
Place the cut chicken wings in a shallow dish or into a marinade bag.
Pour the marinade onto the wings and coat evenly.
Marinate for at least 2 hours or over night for more flavorful wings.
Once ready to cook, preheat oven to 425 degrees F. Cook for 25 to 30 minutes. These wings are also tasty cooked on a charcoal grill.
(Serves 2)