Beef And Vegetable Stew Recipe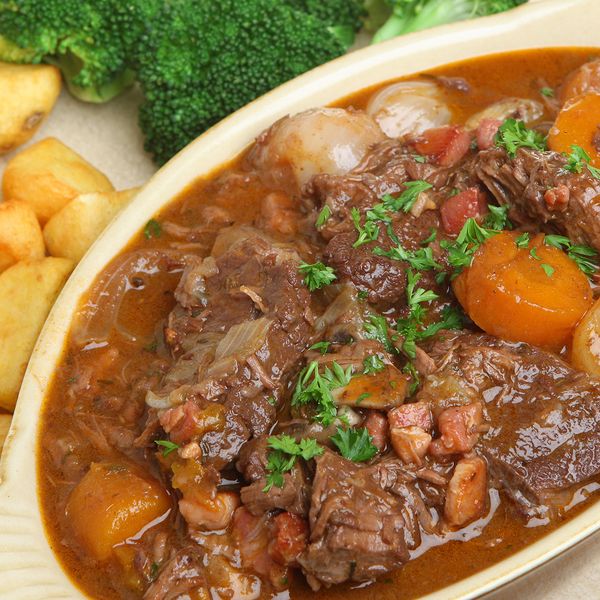 Beef stew can be a make ahead meal and is popular as a pot luck dish.
Ingredients
2 lbs. beef for stewing, choose nice lean meat
sea salt and pepper
4 tablespoons flour
1 large onion
3 tablespoons vegetable oil
3 cups beef stock, cubes or tetra packs or canned
2 tablespoons tomato puree
4 potatoes
4 carrots
12 mushrooms
3 celery sticks
2 parsnips *optional
Bay leaf
Directions
Wipe and trim the meat and cut into 1 ½ in cubes.
Season the flour and toss the pieces of meat in it till evenly coated.
Peel and slice the onion.
Heat the oil in a heavy based saucepan and fry the onions until transparent.
Add the meat and fry until browned all over.
Add any remaining flour.
Gradually add the stock
Bring to a boil stirring constantly.
Add the tomato puree, bay leaf and seasoning.
Cover and simmer for one hour.
Peel the carrots and peel the potatoes and parsnips.
Cut all the veggies into large chunks and add to the meat.
Cover and simmer for a further 30 minutes.
Taste and adjust seasoning.